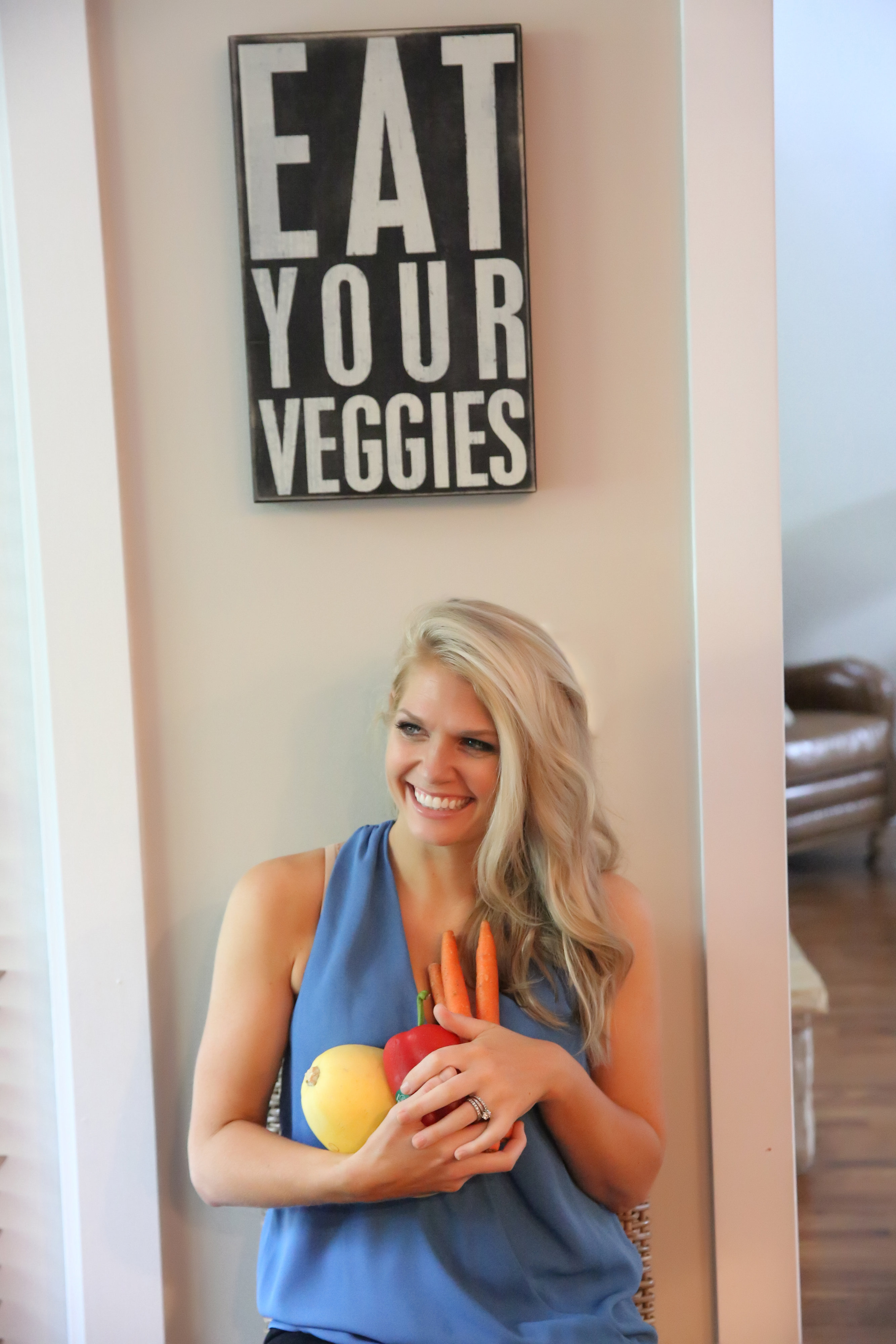 When it comes to ingredients, quality is key. Quality ingredients have better flavor and more nutrients. For me, "quality" means meeting the following criteria, as applicable to the ingredient:
NON-GMO:
GMO stands for genetically modified oh-no-you-didn't-just-put-that-in-my-food-bitches, or organism if we're being technical. To be fair, there are a bajillion different kinds of genetically engineered (aka GMO) foods, and not all of them skeeve me out, so for this particular section, when I say "GMO", I'm referring to the following:
In the case of food, the GMOs from which I steer clear are seeds that have had pesticides or substances that essentially act as antibiotics bred directly into their genetic code (so in other words, it cannot be washed away in your post-grocery produce rinse). There are currently two different commonly used types:
Bt crops: Bt (bacillus thuringiensis) is a bacteria that acts as a pesticide by dissolving the gut lining of the insects that ingest it, so when the Bt toxin is inserted into the genes of these crops, the plants themselves become pesticides. Cool. Now I fully realize that my anatomy is slightly different from that of your standard garden pest, but in the interest of playing it safe with a technology that has yet to turn out any long-term, independent studies that adequately refute the troubling parallels, I choose to forgo.
Roundup Ready crops: These crops' genes are altered to allow them to withstand the massive, and ever-increasing applications of Roundup weed-killer, so while the active ingredient glyphosate (a nutrient-assassinating mineral chelator) easily kills all surrounding plants, Roundup Ready crops take a lickin' and keep on tickin'…in theory.
In reality, things haven't gone quite according to plan. Ever see Jurassic Park? "Life finds a way." And that includes the very insects and weeds these GM crops have been designed to defeat. The bugs get tougher, the weeds get bigger, they adapt and return to their regularly scheduled programming, which sets off a vicious cycle as farmers subsequently require even heavier and more frequent applications of Roundup and other chemical cocktails to keep these bigger, badder superbugs and superweeds at bay. These Roundup-soaked crops are not only going straight into our food supply – and therefore our mouths – they're also polluting our soil and water, harming beneficial organisms and wildlife, and diminishing crop diversity. Awesome.
GM foods are also nutritionally inferior to their organic and non-GMO counterparts, not only for their inherent lack of nutrients, but also because they contain high levels of pesticides and highly allergenic proteins. But here's the infuriating catch: it's realllllly tough to pinpoint the human health consequences, because these chemical corporations hold so much legislative power that they aren't even required to submit to independent safety testing before unleashing their bullshit into our environment and our food supply. However, we have seen an identical rise in over 30 human diseases, food allergies, chronic illnesses, autism and gut disorders correlated with the increased usage of glyphosate (also patented as an antibiotic) and increased prevalence of GMOs in our food since 1996. Correlation is not causation, but when you're regularly consuming a substance engineered to dissolve gut lining, or an antibiotic known for wiping out beneficial soil and human-gut bacteria, is it out of the realm of possibility to make an association? Um no. And it is flagrantly irresponsible to refuse to even acknowledge the potential public health consequences.
This particular GMO technology, along with the herbicides used in conjunction with them, is all the brainchild of Monsanto, the chemical corporation responsible for other carcinogenic shadiness such as the uber-toxic 2,4-D used in Agent Orange, the ridiculously poisonous DDT, now-banned PCBs, rBGH growth hormones and saccharin, just to name a few. This is a company that has been fined for bribing government officials, ordered to pay hundreds of millions of dollars in restitution to veterans and citizens suffering health consequences as a result of  exposure to Monsanto-manufactured chemicals and is known for greasing the wheels in congress to draft and push through crooked, self-serving legislation. They spend millions of dollars trying to defeat the consumer's right to know what the hell is in our food, and then sue states that manage to pass GMO-labeling efforts in spite of those millions. And this is who we are supposed to be trusting with our food?? HELL to the no.
To avoid GMOs in your food, you must educate yourself. Know which foods are commonly genetically modified (see graphic below). Look for non-GMO labeling such as the Non-GMO Project label. 100% organic foods are automatically non-GMO.
ORGANIC:
Organics have gotten a bad rap, earning a reputation as the snooty kid on the block, when really all it means is that the food is relatively unadulterated in terms of chemicals. So basically, it's what food used to be before all these assholes came along and started screwing around with it. Why is it often more expensive? Well, usually the producers are much smaller and much more involved in their craft, their cost of doing business is higher than many conventional food producers, who are able to take full advantage of subpar, nutrient-devoid ingredients made artificially cheap by government subsidies, and on top of all that, that organic certification costs a pretty penny.
Even with the price difference, eating organically can still be perfectly affordable, especially when you're buying produce in-season and/or locally. Most grocery stores, including Whole Foods, now have private-label organics, which are almost always cheaper than the smaller boutique brands. Buying grains, nuts and dried fruits from the bulk bins is typically more cost-effective than buying pre-packaged. Frozen fruits and veggies are a bargain. Farmer's Markets and local CSA (Community Supported Agriculture) programs are fantastic for many reasons: they support local farmers and food producers, they ensure you're getting local, in-season food, and they're most often a very economical way to procure organic (or even just more responsibly produced) food.
IN-SEASON:
For everything there is a season. Mother Nature knows her shit. She knows broccoli prefers to hang out in cool temps, and that tomatoes like it steamy. When you eat produce that's in season, you know it will taste its best (ain't no one got time for an off-season nectarine, gag), it will be at the top of its nutritional game and there's a better shot of finding it locally.
LOCAL:
It's not always possible to eat just local foods, especially in areas that experience harsh winters, but most towns do have a local-food scene of some sort, whether it's a roadside farmstand, a local farm or a small farmers market. Eating food that was grown or raised right in your own backyard (sometimes literally!) means you know exactly how it was produced and you know exactly how fresh it is. The fresher the produce, the higher the nutritional value.
Local Harvest is a great way to find your local farms, farmer's markets and CSAs.
To find out more about Local Harvest, click here.
GRASS-FED:
Cows eat grass. It's what they do. When a cow is allowed to roam grassy pastures, enjoying its natural, intended diet, it remains a happy, healthy cow, which, in turn, makes it a healthier product to consume.
On the flip-side, when cows are conventionally raised in a CAFO (Concentration Animal Feeding Operation), crowded shoulder-to-shoulder with other cows, living confined in each other's excrement, eating a diet comprised entirely of GM soy and corn feed, they become sick and unhealthy. In order to try and curb the inevitable resulting illnesses, antibiotics are regularly administered to the cows, which makes the end product fatty, nutrient-devoid, GMO-ridden, antibiotic-laden frankenbeef. No bueno.
Leaner, richer in antioxidants, vitamins and minerals, GMO-free, typically free of antibiotics and growth hormones, and more responsibly raised, grass-fed beef is my choice every. single. time. If I can't find grass-fed, I don't buy beef. Period.
EatWild.com is a great resource for finding local grass-fed beef, as well as raw or lightly-pasteurized milk and pasture-raised chickens, eggs and pork, and of course Whole Foods always has an assortment of grass-fed beef. Conventional grocers are even catching on, paying attention to their customers' growing interest in organics and more sustainably produced foods, and are stocking some grass-fed beef. If you can't find any locally, bison is a good alternative, as bison are pasture-raised.
To find out more about EatWild.com, click here.
PASTURED:
Pastured (or pasture-raised) is the buzz-word I look for when shopping for poultry, pork or eggs. This means that the animal was raised in a pasture (its natural environment) rather than a CAFO. The benefits, as with grass-fed beef, are numerous: a healthier animal means greater nutrition and a finished product free from antibiotics and growth hormones.
Refer to EatWild.com to find sources in your area.
UNPROCESSED:
Forgoing processed foods altogether would be pretty tough. After all, flour, cane sugar and chocolate chips are all processed to a certain degree, and mama's been known to churn out a batch or two of chocolate chip cookies every so often. Sorry not sorry.
I do avoid processed foods wherever I can though, eschewing the packaged snacks, the sodas and the prepared sauces in favor of fresh produce, whole foods and scratch-cooking. It tastes better, it's infinitely healthier and I can completely control the ingredients.