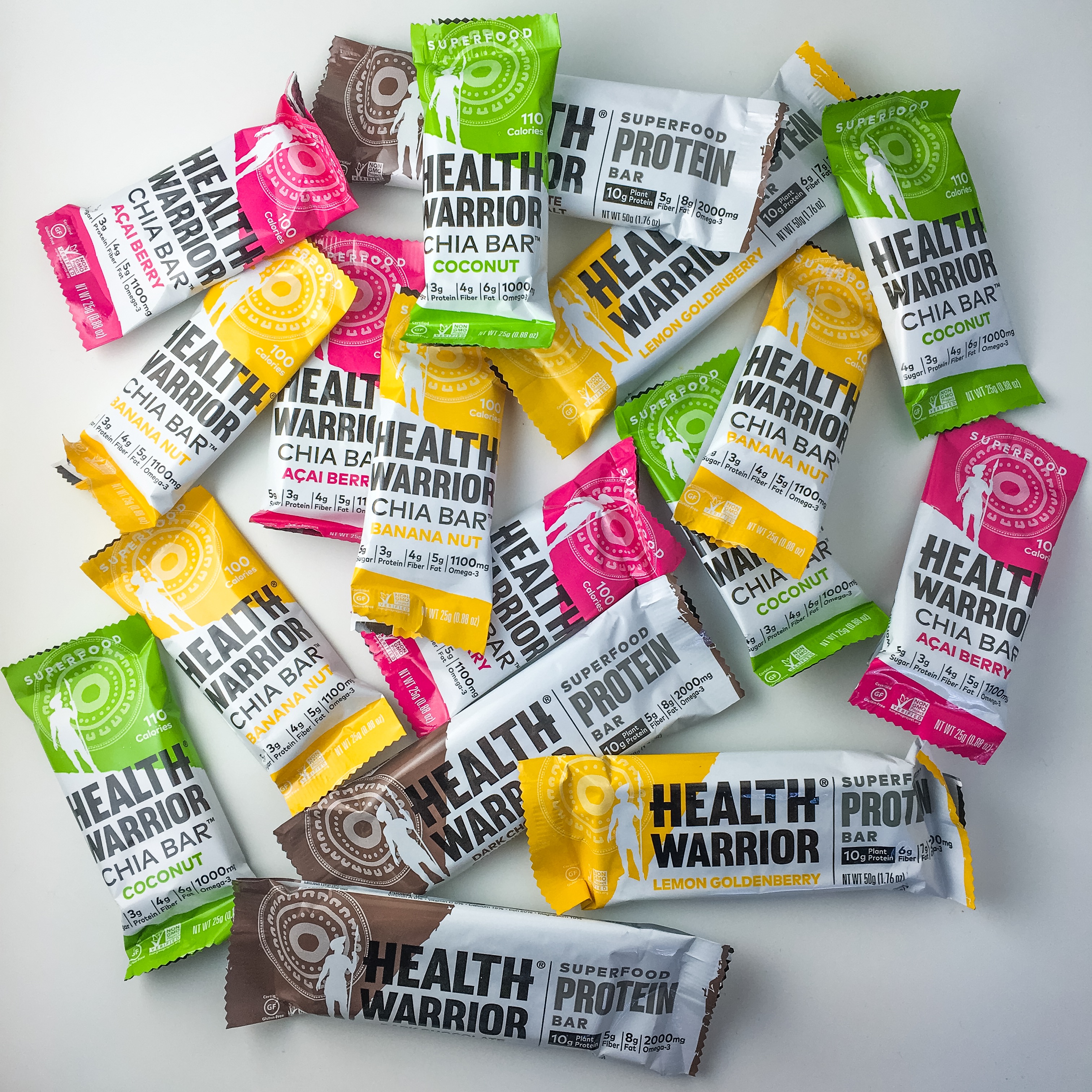 Afternoon snacktime is the complete and utter bane of my existence. Not only has that long been the witching hour for my three boys (I'm talkin' since birth.), it's also the time of day when, without fail, they conveniently forget how mama rolls and demand I give them cookies, or something equally laughable, for their snack.
Obviously, homie don't play that, and I instead usually hand them each little bowls of some sort of fruit or nut mix or veggies + hummus. That's when the inevitable moaning + groaning happens…like clockwork…every. single. time. And then that's when this mama gets pissed. I mean, let's be honest, working from home isn't always easy. Yes, it allows me to still be available for my kids, but on the other hand, stopping what I'm doing to thoughtfully and lovingly prepare their snacks, only to be met with complaints + whines?? Oh noooooo you di'nt.
So I was pretty happy when one particularly rushed afternoon, I tossed a few of my fave pre-workout Health Warrior chia bars their way and received zero complaints whatsoever. In fact, the weirdest thing happened. They actually smiled and enjoyed their snacks.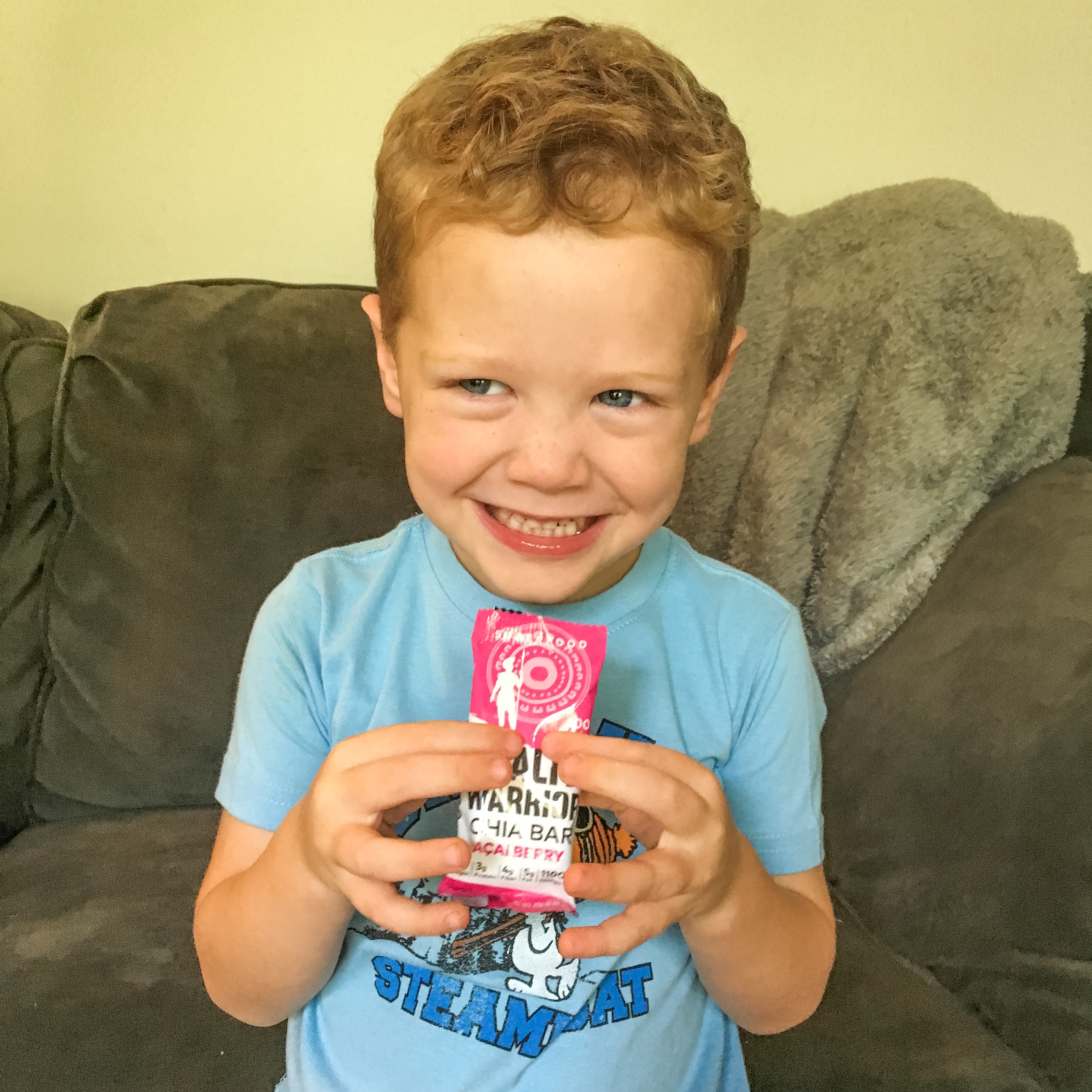 So what's a chia bar, you ask? Good question. They're the only bar with chia (I don't know if you've heard, but it's a superfood, soooo…yeah, they're kind of a big deal.) as the #1 ingredient. Y'all, chia is pretty legit. Ounce for ounce, it's packin' more omega-3s than salmon, more fiber than oatmeal, and more protein than tofu, whaaaaaaaat???
I love them because they're only 100ish calories per bar and they taste amazing (Ummm, there's one that literally tastes just like banana bread. Need I say more??), so I eat them a lot (full smile on my face the whole time) as I drive the kids to school in the morning for a little energy boost before I work out. 
And now my boys love them too. So when I found out Health Warrior has teamed up with the Whole Kids Foundation to donate 10 cents for every bar sold at Whole Foods from Aug. 24-Sept. 13, I had to jump on that train and spread the word. 
The Whole Kids Foundation is a charity after my own heart, providing kids with healthy food choices by building school gardens, salad bars and offering healthy eating training programs for teachers. Together with Health Warrior, they are on a mission to ensure that children have ample access to fresh fruits and veggies 24/7/365. And you know our school nutrition programs can use some help.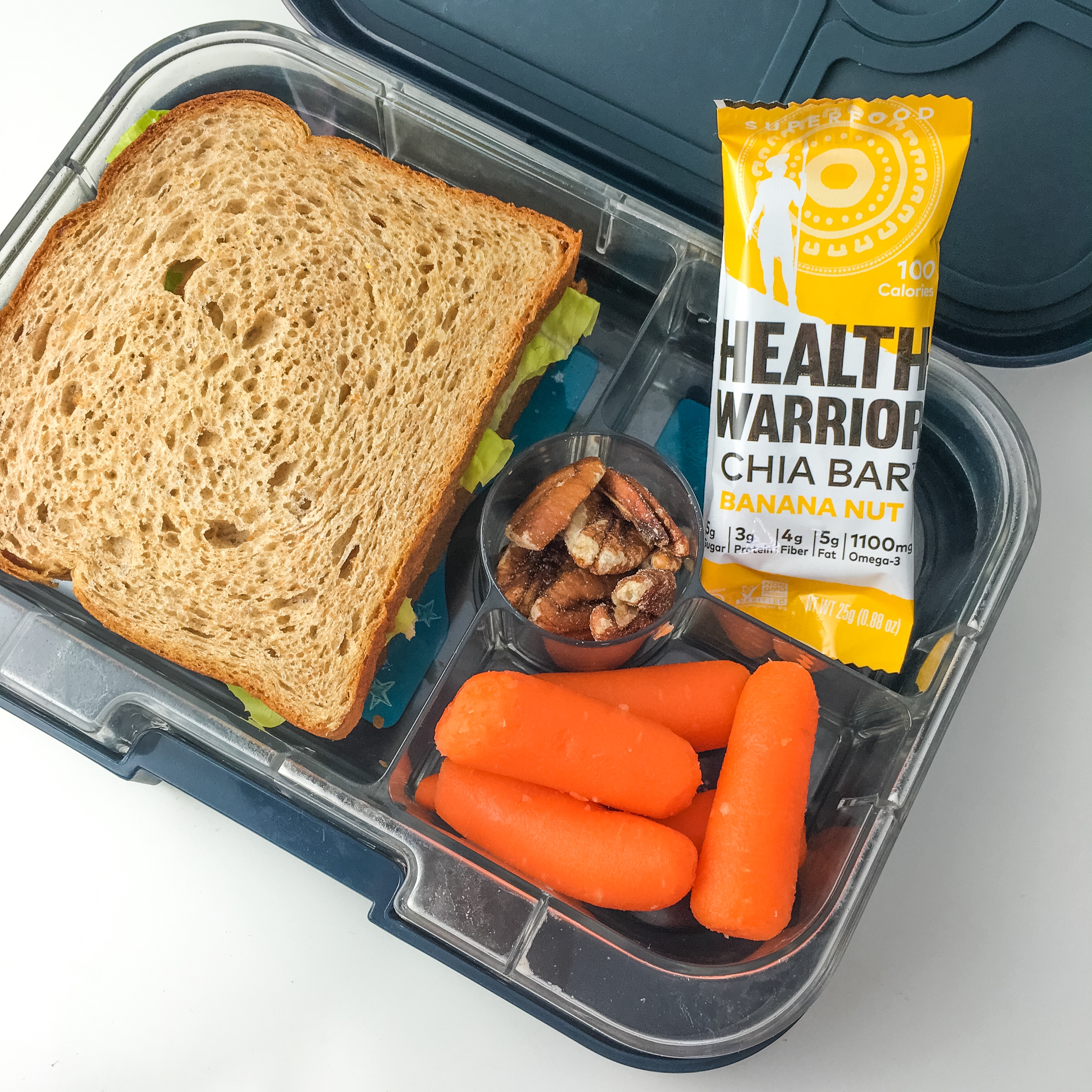 We all know you'll be hittin' up Whole Foods anyway this weekend. Why not show the Whole Kids Foundation some love by stocking up on Health Warrior chia bars while you're there? Whine-free afternoon snacking guaranteed.