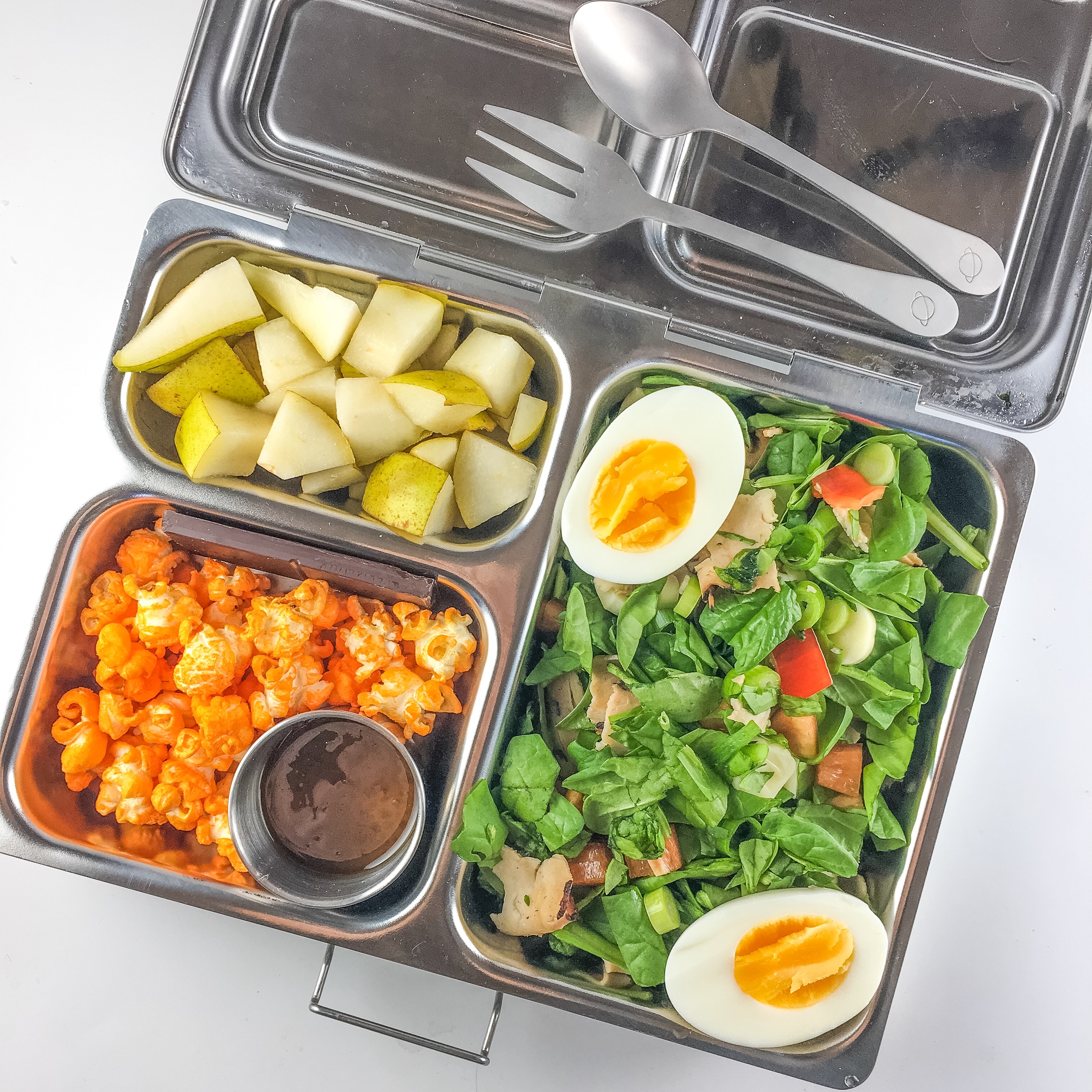 Sometimes, I literally cannot believe that I'm fortunate enough to have a job that I not only love with a flaming passion, but that a huge part of that job entails trying out all kinds of amazing new products. Like, someone pinch me. Actually, no, don't. If it's a dream, I don't wanna wake up.
These are all products that I use and love myself, so I stand behind each company and their quality of ingredients. My challenge to you: find something new from this list to try out this week, then let me know what you think in the comments! Without further ado, here are all my favorite finds from 2016.
KITCHEN TOOLS:
Veggie Bullet
This thing is so cool – it shreds, slices and SPIRALIZES, whaaaaaaaaaaaaaat!!! It literally takes me a few seconds to spiralize multiple zucchinis or shred a whole bag of brussels sprouts with this bad boy, and anything that saves me time – I'm a fan.
Lodge Cast Iron Skillet
There is absolutely no substitute for cast iron. Not only does it give your food a nice little char, it actually infuses everything with a little extra iron each time you cook in it. Lodge is one of my absolute favorite brands for cast iron because it's been around forever, it's super affordable and my food doesn't stick to it, ever. I have a couple mini skillets, a gratin dish, a medium skillet and a large one. And I use them all, allllllllll the time. FYI for cleaning: I use a scrub brush and clean as I would any other skillet (never soak it – it'll rust), then immediately dry thoroughly (again, to avoid rust) and rub it down with a little coconut oil (to keep the nonstick action goin' strong).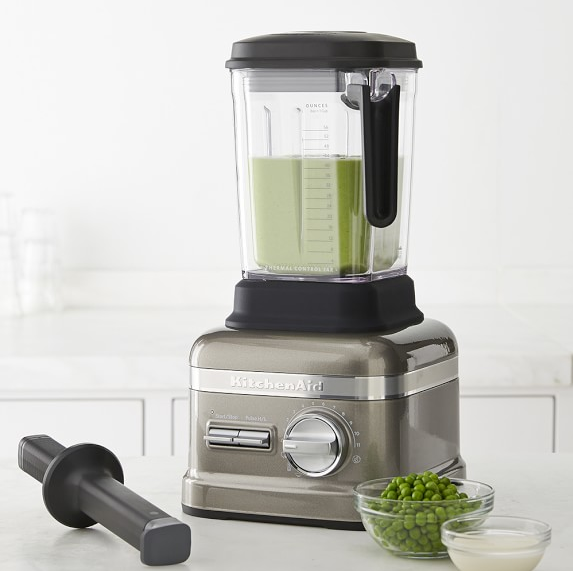 KitchenAid Pro Line Series Blender with Thermal Control Jar
Y'all. I could go on and on about this blender. It deserves its own whole post (not a bad idea, actually…). Affectionately known as Big Daddy in our kitchen, it's honestly the BEST. blender. I've ever had. No joke. And I've tried 'em all. Not only does it make easy work of smoothies, nut milks and nice cream, it has a soup function that literally HEATS THE SOUP for you. Like not just to a lukewarm temp – we're talkin' piping hot. I've made soups, frothy lattes, fresh, hot apple cider, and all were expertly warmed to the absolute perfect degree, like magic.

DA FLAVAAAAAAAAA:
La Luna Sea Salt – The Savoring the Flavoring Fave 4-pack
Once you go seasoned salt, you don't go back. I never really understood just how huge a difference it makes until I attended a little foodie workshop in Italy this past April and was fortunate enough to not only watch how they handcraft their own seasoned salts with fresh local herbs, but also enjoy regional dishes utilizing the salt. In.sane. I've been obsessed ever since. So I was over the moon when I found La Luna Salt. I've never found another company with so many different flavors, and they're all amazing. This little 4-pack includes the four blends I love and use the most (French blend, lemon rosemary, buttermilk ranch, ginger root), PLUS an adorable little wooden salt spoon.
Fix Hot Sauce sriracha
I'm gonna be honest: I'm not huge on super spicy foods. I love wasabi, horseradish and seeded jalapeño peppers, but other than that, if it makes my nose run, thus dulling the flavors of my food, I'm not really a fan. Accordingly, many hot sauces are way too hot for me. Except this one. I have honestly never tasted a more flavorful hot sauce in my life. It's literally the perfect combo of heat and flavor. I add it to my eggs, my miso glazes, my veggie burgers, etc, etc, etc. I can't get enough of this stuff.
Tessamae's salad dressings
Ok, so I typically make all my own salad dressings. It's so easy, so much tastier and sooooo much healthier than conventional store-bought options. These dressings are my one exception. No skanky ingredients, no preservatives, no questionable oils, no sugar, organic, Whole30-compliant, quick, delicious, easy. I love using them when I pack the hubs a salad for lunch, or when I'm taking food on-the-go. My fave flaves: Lemon Garlic and Zesty Ranch.
PROBIOTIC ACTION:
Bonafide Provisions Bone Broth
I love bone broth. I love always having some on-hand for those times I'm feeling a little under-the-weather or just want to curl up all cozy with a steamy cup of soup. Super nourishing, filled with detoxifying amino acids and minerals, bone broth has been used for centuries to cure all different kinds of ailments, thanks to its healing properties. I've tried a few different ones, and this brand is my favorite by far.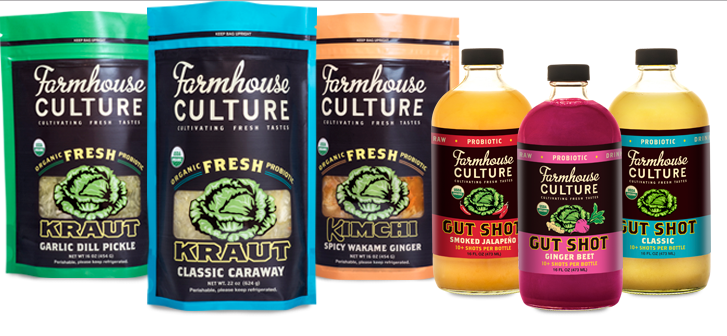 Farmhouse Culture Kraut
I had honestly never tried sauerkraut before this, but between their garlic dill pickle kraut, their taqueria mix fermented veggies and their probiotic gut shots, Farmhouse Culture is definitely a daily occurrence for me now. Who'd have thunk I'd actually look forward to chugging sauerkraut juice every day?? But I do. The brininess factor gets me every time, not to mention the probiotic benefits have helped me fend off many a cold. They also have these chips called Kraut Krisps made from a base of kraut and brown rice. Obsessed.
GT's kombucha
This is like the ol' faithful of kombuchas for me. No matter how many times I try all the shiny, new brands that may pop up at my local grocery, I always come back to my OG, GT's. With very little sugar (and no added sugar whatsoever) and a ton of awesome flavors, it's literally always in my fridge. In fact, for all you Whole30-ers out there, this is probably one of the only compliant booches you'll find on the market. My fave flaves: Lavender Love, Grape, Gingerade, Guava Goddess, Third Eye Chai and their new Rosé flavor.
LIVE kombucha + drinking vinegars
Full disclosure: kombucha was an acquired taste for me. I had tried so many different brands that were just far too vinegar-y tasting. This was the kombucha that got me actually liking kombucha – I call it my "starter booch" because it literally tastes just like soda to me, so it's a great option to ease yourself into kombucha or wean yourself off of soda and onto something more nutritionally sound. My favorites: the Root Beer and Cola kombuchas, and the Tart Cherry and Concord Grape drinking vinegars.
Health-Ade kombucha
I love the cute amber bottles and fun fizz of this brand. It makes me feel like I'm drinking a really cool imported lager or something…only it actually tastes good. My faves: the Maca-Berry and the Power Greens.
PROTEIN:
Bulletproof collagen protein
I'm just gonna keep it real: I've probably tried 200 different protein powders in the past couple of years…annnnnnnnd I'm gonna estimate that I only liked about five of them. They're always wayyyyyy too sweet or have a funky aftertaste. That's why I absolutely love this brand. It's completely flavorless and adds a nice richness to lattes and smoothies without funking up the taste. Bonus: Use code KATY10 for 10% off your entire order on their website.
Ka'Chava Tribe protein powder
I really like this brand because it's plant-based protein that's also comprised of fruits, veggies, probitoics, prebiotics, digestive enzymes and all sorts of vitamins and minerals, plus it actually tastes pretty good.
PROTEIN BARS: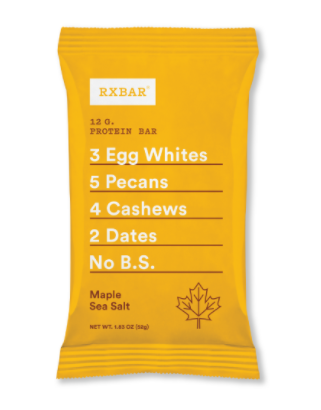 RX Bar protein bars
I always have at least one of these guys in my bag. Gluten, grain and refined-sugar free, I have to fight my boys for them, so they're definitely kid-approved, and with their simple, clean ingredient list, they're mama-approved as well. One of these will fill me up for hours. My faves: Maple Sea Salt, Blueberry and Apple Cinnamon.
Bulletproof collagen protein bars
These taste like shortbread to me. I don't think I need to say much more. They just released a new lemon cookie flavor that I'm dyyyying to try!!
Perfect bars
These are packed with awesome, nutrient-rich ingredients, annnnnnnnd they taste like a peanut butter cookie. My fave flave: fruit and nut.
Squarebars
These are filled with good stuff and are all chocolate-covered, thus making me feel like I'm eating a candy bar, so it's a win-win. My faves: Nuts + Sea Salt and Chocolate Coated Crunch.
Epic meat bars
Ok, first off, I'm not a big beef jerky person. Let's just clarify that right off the bat. It's just not appealing to me typically – all hard and tough and impossible to chew. Not a fan. These, however, are amazing. They're tender and meaty and flavorful. I always have one with me, and the hubs keeps them in his office drawer at all times for midday snack attacks. 
NUMS: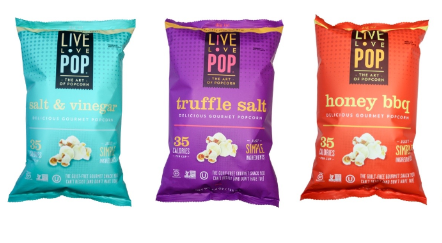 Live Love Pop popcorn
I absolutely love finding companies that give back, especially when I genuinely love and adore their products. I love the premise of this popcorn: each different flavor is assigned a certain charity to which sales proceeds will be contributed. You can read all about each one on the back of the bags. So when I'm munchin' on my fave Honey BBQ flavor, I know that I'm helping the Alzheimer's Association. Win-win! 
Lesser Evil Buddha Bowl Foods popcorn
The Wasabi flavor?? Insane. Trust me, just try it.
Pipcorn
Y'all, this popcorn: freaking adorable. Anything mini, I'm down. Plus, it's clean, tasty and their new cheddar flavor just makes me happy.
Vital Farms eggs
Hands down, unequivocally, no doubt about it, the only store-bought eggs I'll buy. The yolks are a rich, vibrant orange that produce the finest yolk porn in the biz, thanks to hens that are free to roam and munch on bugs and grass, just as nature intended.
Siete Foods grain-free tortillas
I've just been making my own tortillas for the past few years because most store-bought options just don't do it for me. It's actually really easy, but to be honest, there are times I just don't wanna fuss with it. Which is why Siete tortillas have been a godsend for me. They taste amazing, they're nutritionally superior AND they're grain-free, so they totally work with my pre-vacay paleo experiment. You''ll love.
Hilary's Veggie Burgers
These are honestly soooo addictive, y'all. I use them as burgers, as a base for avocado toast, as an anchor for my eggs, as croutons in my salads, as a little bed for a mound of spicy tuna. So. Dayum. Good.
TREATS:
Eat. My. Balls. Raw Vegan Mint Chocolate Truffles
Have y'all seen that SNL skit Schweddy Balls? This is like that, except vegan – the perfect gift for your health-conscious friend who just can't get enough ball jokes. Plus, these healthy raw chocolate truffles are kissed with a hint of mint, soooooo, need I say more?!
FATS: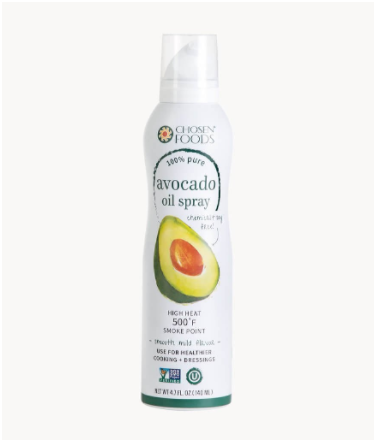 Chosen Foods oil sprays + mayos
I am an ambassador for this company for a reason: they're freaking awesome. I use their clean, propellant-free cooking-oil sprays literally every single day for everything from roasted veggies to broiled fish to seasoning my cast iron pans. I absolutely love it because I end up with practically no waste whatsoever. And their healthier mayo?? The black garlic flavor blows me away. This is the ONLY mayo I'll feed my kids.
Nutiva buttery coconut oil
Y'all, I'm not kidding: this tastes just like movie theater butter, it's insane. I've gotten sooo many of my friends hooked on this stuff. One of the best options out there if you're looking for a buttery richness, minus the dairy.
Fourth and Heart ghee
This isn't just any ol' ghee, y'all. The California Garlic and Vanilla Bean flavors are so beyond amazing that anything you add them to requires hardly any other seasoning at all. A spoonful of the garlic ghee mixed right into some cauliflower fried rice or a piece of toast spread with a little of the vanilla version?? Fuggedaboutit.
NUT BUTTERS:
Crazy Richards peanut butter
When it comes to peanut butter, quality matters. When you use lower quality peanuts, you gotta add a bunch of sugar and salt in to make up the difference. Even "all-natural" options often contain additives. That's why this is my absolute favorite peanut butter. Not only is the owner one badass girl-boss who knows her shizz when it comes to the industry, but she uses the absolute best peanuts she can get her hands on – all American-grown in the heart of peanut country. Because of this, she doesn't have to add anything – like not even one thing – to make her butter taste amazing. It's literally packin' just one ingredient: peanuts (duh), and it's honestly like velvet in your mouth. My fave is the crunchy peanut butter and the little PB packets. I always carry some with me for the boys.
Purely Pecans pecan butter
And speaking of nut butter, I first discovered this pecan butter last year, at which point I literally fell in love. It's rich and thick and tastes like a liquified pecan. And since it's raw, paleo, Whole30-compliant and made with only one ingredient (pecans, obvi), it's a great choice for me when I'm jonesing for a healthy little snack. Bonus: pecan butter contains more healthy fats and antioxidants than any other nut butter on the market. Since it's literally nothing other than pecans, it's very thick, so I always mix mine up with a little maple syrup and cinnamon and spread it on toast, or add a plain dollop to my smoothie. They're rolling out a few new all-paleo flavors this year.
ON-THE-GO: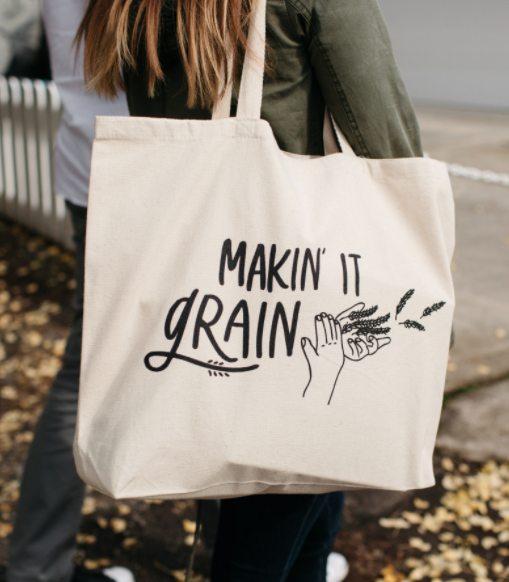 Makin' It Grain bag
The brainchild of my favorite Insta RD, Rachael DeVaux of @rachaelsgoodeats, I am totally not exaggerating when I say that every time I take this canvas tote out at the grocery store, people oooh + ahhhh and ask me where I got it. Like without fail. Now that many grocery stores across the nation have put the kibosh on plastic bags, you'll need some good reusable totes to schlep those groceries from cart to car. And they might as well be cute!
snackstak
This puppy is my constant travel buddy. I just pack its stackable, portion-controlled containers with snackage, stack it into place and hit the road. It's even been to Italy with me, so it's pretty well-traveled at this point. 
Planet Box Launch lunch box
I can't possibly rave enough about this lunch box, y'all. Not only is this company excellent, but their products last, making up for the slightly higher price tag many times over. We've tried other plastic boxes in the past, and not only do they warp and eventually break, but I love that this stainless steel version is more eco-friendly as well, in addition to being much more durable. It's dishwasher-safe, easy to clean, doesn't retain odors and holds enough food for my ravenous husband.
Healthy Human tumbler
This is my absolute favorite water receptacle that I own. I am never without my wood-patterned tumbler, complete with stainless steel straw. It keeps my cold drinks cold for hours on end, and my hot drinks hot more than long enough for me to sip my way through. It's my constant companion, and definitely encourages me to drink more water.
KNOWLEDGE IS POWER:
Pinnertest
Y'all, this test is so freaking cool. I'm all about knowing as much as humanly possible about my body, and I'd been wondering for a while if I'm slightly intolerant to dairy. Then I found out about this. It's a blood test you self-administer at home (just a quick finger-prick) to test for various food sensitivities or intolerances. It's different than an allergy test in that food sensitivities aren't allergies and therefore don't produce the same antibodies that would elicit a positive on an allergy test. While food intolerances may not be as serious as allergies, they can definitely cause chronic issues if left unresolved. Simply return your blood sample in the included pre-paid envelope, then a week or two later, your results are emailed to you. I was definitely surprised by mine, which I'll share in another post next week. I'm so glad I did this.
I FEEL PRETTY:
S.W. Basics of Brooklyn
I looooooove some all-natural body products. Parabens and hormone disruptors? Nope. Not happening. Not up in here. Which is why I absolutely love this line. It's affordable, it's super clean and minimal and it works. Their thick, yummy face cream makes my dry skin look dewy and luminous, and their Hibiscus Mask is my weekly obsession. You can even get it at Target. Score.
Jord Frankie 35 watch in Dark Sandalwood + Mint
Ok I confess, I wear watches as more of a bracelet than a timepiece. So it's gotta be cute. This one was kind of like a little Christmas gift to myself. I absolutely looooove it because it's a freaking showstopper, and it's unlike any watch I've ever seen, which is a win in my book. With a wooden band and a gorgeous turquoise-ish face, it straddles the line between boho and bold like a boss. I wear it a lot with neutral outfits for a nice little pop of sass, and I kid you not, I get compliments every. single. time.
Handful Sports Bras
This is honestly the most flattering and still supportive sports bra I've ever tried. There's no weird uni-boob or squashed tatas. The girls can breathe and enjoy their day, maybe catch an admiring glance or two from the hubs. Even better: the company is awesome and super supportive of breast cancer survivors and cure research. Their color names alone were enough to sell me: Booya Black and No Headlights White?? Hello, we just became best friends.